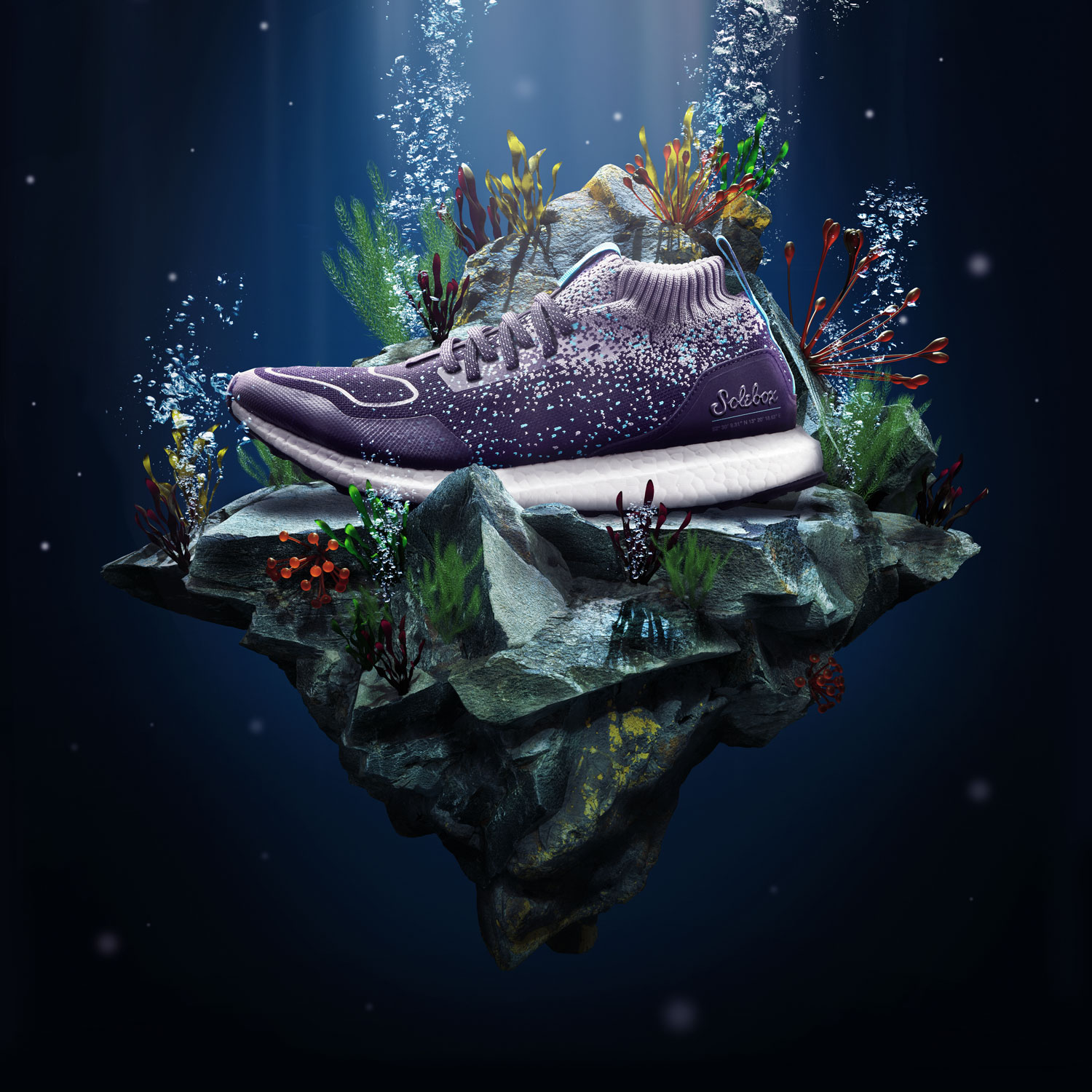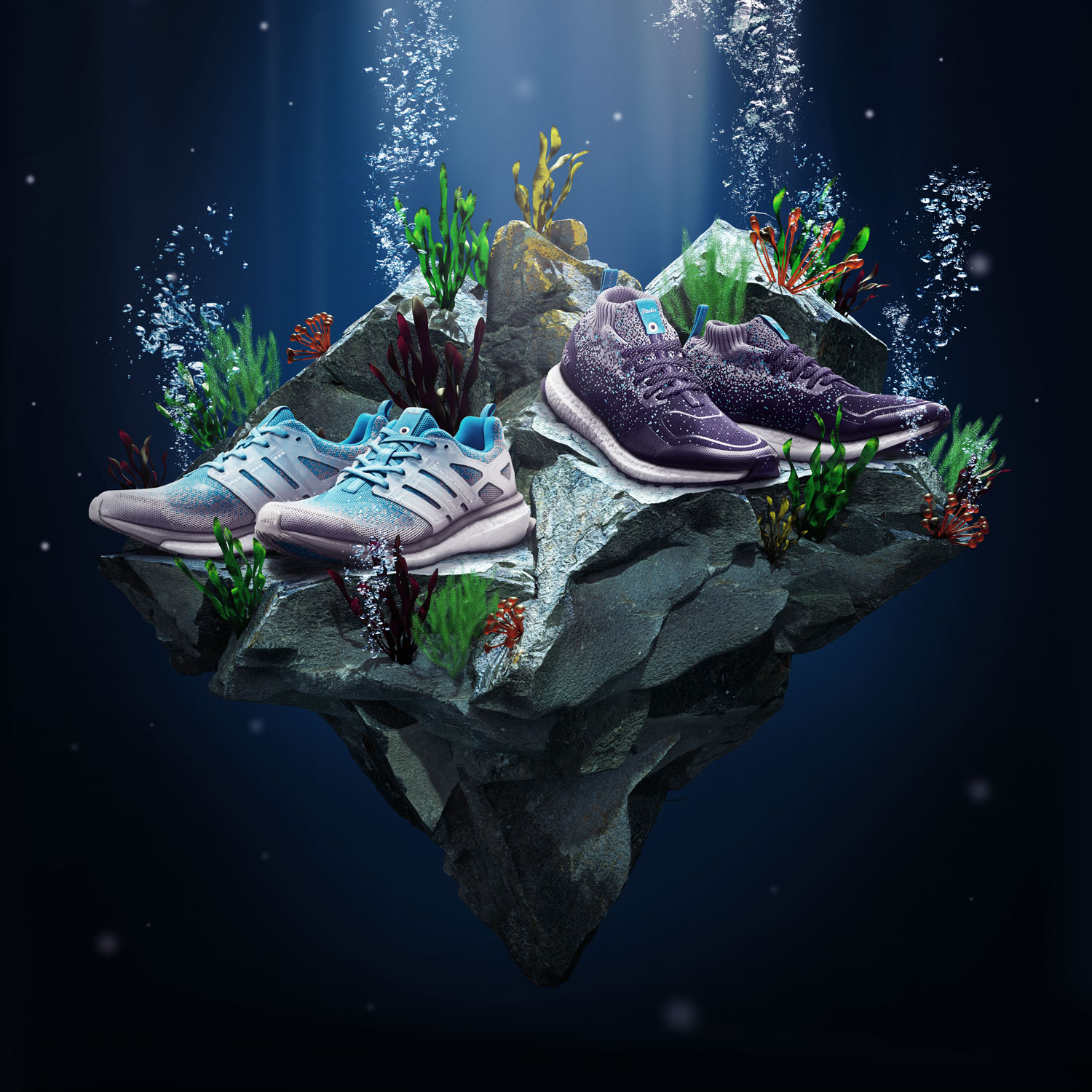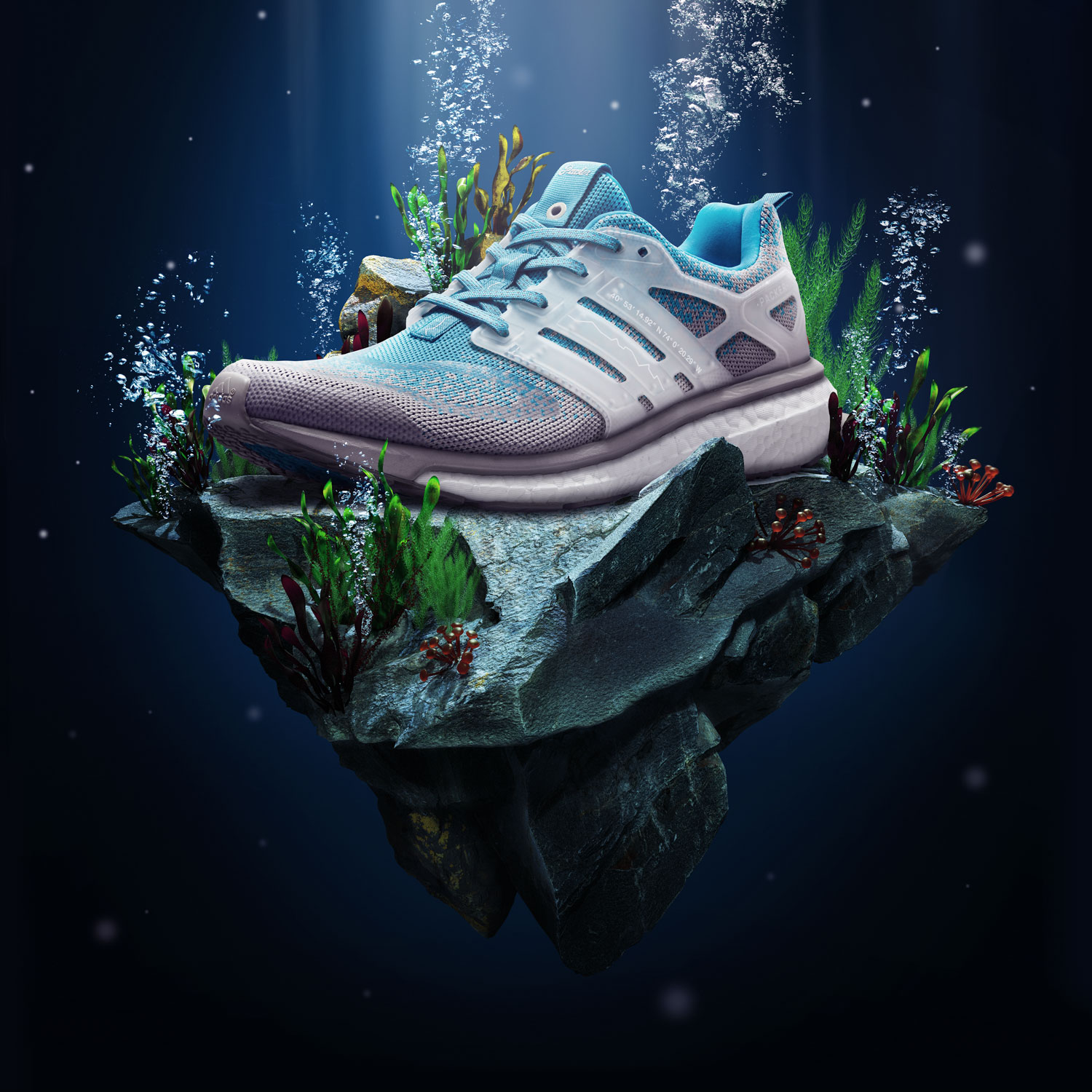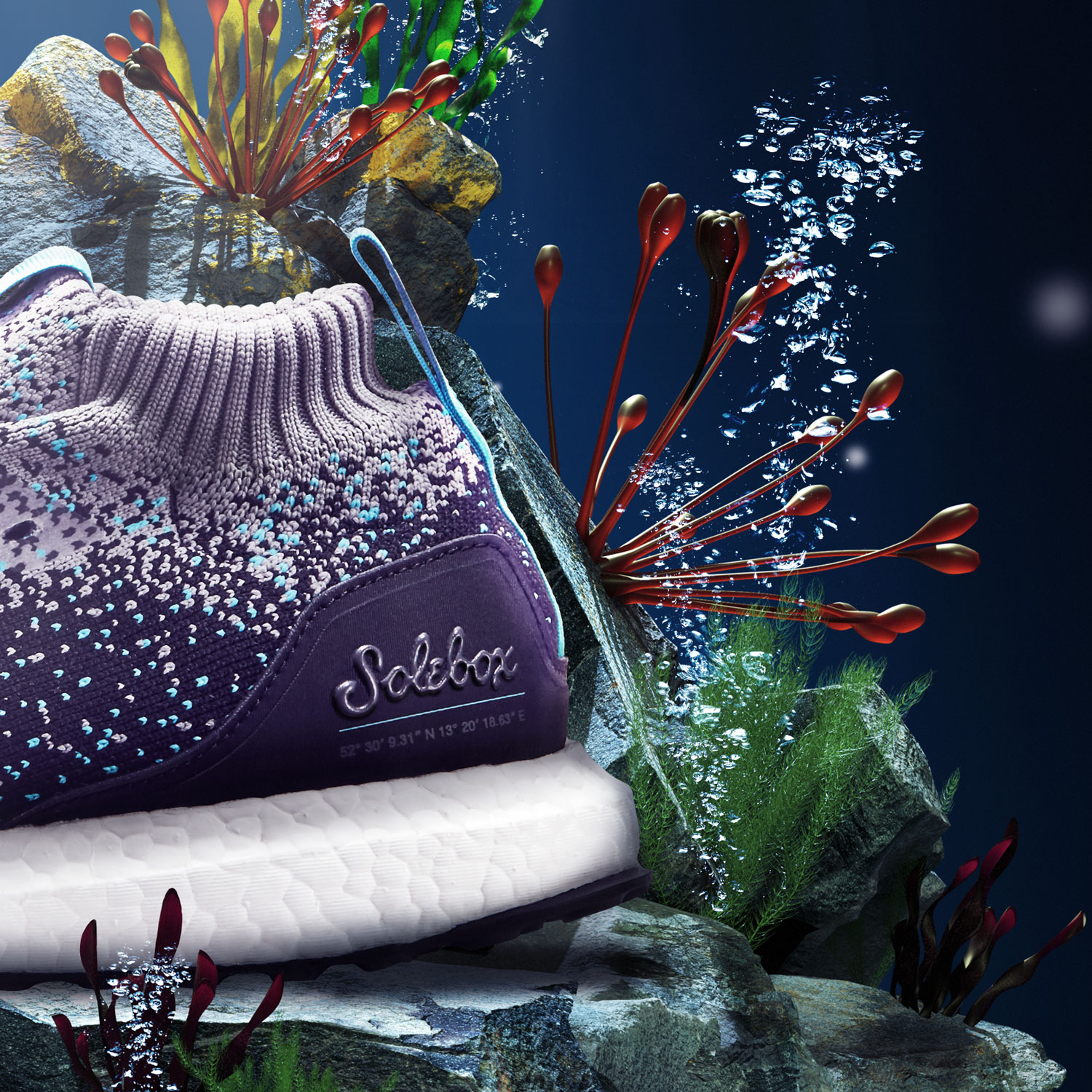 ---
Adidas Consortium X Solebox X Packer
DUSK worked alongside La Familia London to create this series of visuals and animation, to showcase the release of two very limited edition colourways for the Adidas Ultraboost and Energyboost sneakers.
Inspired by the Silfra Rift, a tectonic boundary located in Iceland, the Ultra Boost represents the ocean floor, while the Energy Boost represents the water surface, so if you see both shoes together, it shows the gradient of the ocean from top to bottom, while the Primeknit upper on both models echoes air bubbles rising to the waters surface. Each shoe features additional individual references to scuba diving and the rift, like the neoprene heel cage on the Ultra Boost Mid, or the coordinates of the stores on both shoes.
DUSK created the CGI environments for both the stills and the animation, which had to reflect the real habitat of the Silfra rift in Iceland.
---
Categories

Illustration
CGI